Please note: this is a simulated burial containing plastic human remains.
Upcoming Events
AAE Awareness Course
Date From
Tuesday, 03 October 2023
Date To
Thursday, 05 October 2023
Course Duration
3 days (21 hours when refreshment breaks excluded)
Location
Cuerden Valley Park, Bamber Bridge, Preston, Lancashire PR5 6BY
Parking
Free for all attendees and permits will be issued with the joining instructions
Capacity
12 people
Accommodation
Accommodation is not provided
Catering
Lunch and regular refreshments will be provided for each day
Course Summary
The course is designed to provide police officers, crime scene investigators and other professionals with a theoretical and practical insight into the processes required to plan and conduct searches for dispersed, concealed or buried human remains and other buried/concealed items.
An introduction will be given as to the methods used and the considerations required when examining scenes involving human remains and the anthropological examination of human remains. The course comprises a day of lectures, with a further two days spent outdoors on practical exercises applying search, excavation,  examination and recovery skills in the field.
The course will be taught by practicing Forensic Archaeologists and Anthropologists from Cellmark, one of the UK's leading forensic science providers.
---
Learning Outcomes
Following completion of the course, participants will:
Understand when to engage the appropriate experts to assist an investigation
Understand the principles of archaeological excavation and the importance of this to maximise evidence recovery and interpretation of activity at scenes
Be able to demonstrate best practice for the search, examination and recovery of human remains from clandestine graves and surface-level remains, focusing on decomposed, burnt, fragmentary and skeletalised remains
Appreciate the contribution that forensic anthropology examinations, both at the scene and mortuary/laboratory, can bring to investigations
Be able to identify how various environmental evidence types can provide valuable information to the investigation and be able to demonstrate correct sampling procedures
---
Course Schedule and Delivery
Day 1 Lectures
Archaeological search techniques
Principles of archaeology; recording, excavating and recovering buried human remains
Archaeological interpretation and reconstruction of activity at the crime scene
Human skeletal anatomy
Distinguishing human from non-human remains
Establishing individual biological information to assist in identification
The role of a forensic anthropologist at the scene and mortuary
Environmental evidence – best practice
Day 2 Practical exercises
Scenario based exercises will run through days 2 and 3, putting learning into practice
Developing a scene strategy for evidence retrieval and recovery of remains including case studies
Forensic examination of deposition sites associated with human remains
Environmental evidence
Day 3 Practical exercises
Continuation of the practical forensic examination of deposition sites associated with human remains
Contact Information
For general information on training or to book a place on one of our courses please contact Cellmark's Training Services Coordinator Karen Calleja Schembri:
Email: training@cellmark.co.uk
Phone: 01235 552372
Cost
£700.00 (exc VAT) per person
CPD Delivery
21 CPD points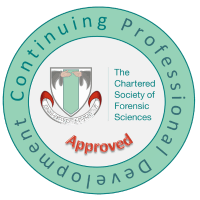 This course is approved by The Chartered Society of Forensic Sciences for CPD Certification.
Find out more about our services:
Forensic Anthropology Forensic Archaeology Search Assessment and Mapping Service UAVs Walkover Survey Archaeological Excavation 3D Crime Scene Modelling Diatoms 3D Digital Body Reconstruction Entomology Soil Botany Pollen Bones ID